I am:
A lover of old things.

A Stylist.
A Lover of things found.
A Maker: by hand.
A Photographer.
I am drawn to the past. Everything seems so beautifully made then. Hand crafted with heart and soul.
One of my passions has always been clothes. I remember how they made me feel as a child. How jealous I was of my sister dressed in a white smocked dress and white socks for the family photograph. I was dressed in navy blue. Only four, the emotive sense of clothing has always stayed with me. I love finding something special. The print of that piece, the textile, the colour combination, the texture. So maybe it's not surprising that I became a stylist. That is my background.
My passion has always been hunting for 'that find' in charity shops, car boot sales, flea markets and on the street. I love putting things together - an outfit for a shoot, a set for photography or helping someone with their personal style and renovating their wardrobe and giving them a new look to feel proud of.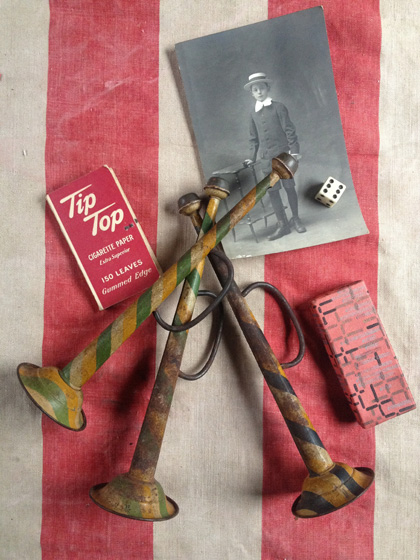 Vintage presents for children.